Internet access in Dormitories
Instruction
Connect your device to cable or wireless network (UW-DS).

You should be redirected to the login page. If not, enter following address in new browser tab: http://captive.net.uw.edu.pl/ or click direct link.

On the portal site, you must provide your USOSWeb credentials (PESEL and password) and click Login. If you do not remember your password, you can reset it here. If you do not know USOSWeb credentials, please contact administration of the dormitory.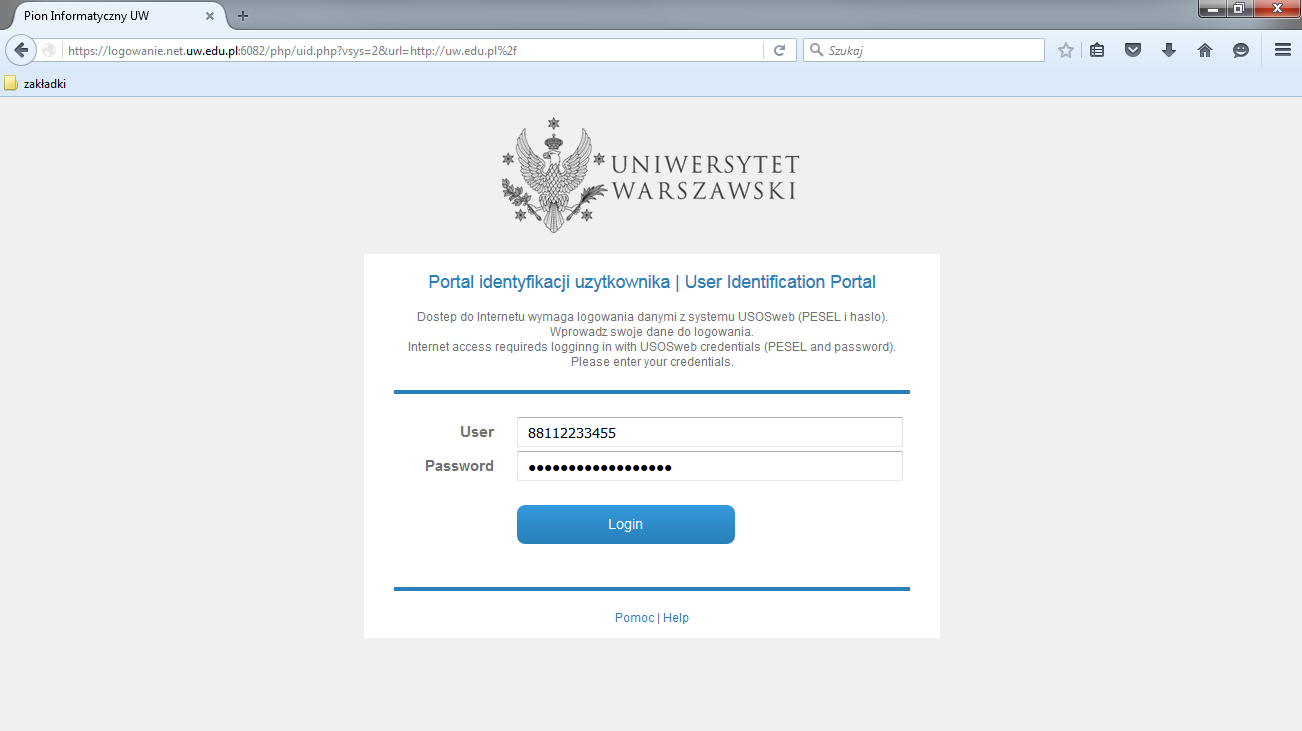 FAQ:
Q: After login following page is displayed:


A: Your account is not authorized, please contact administration of the dormitory
Q: The login portal page does not appear
A: Check if your device automatically retrieves (DHCP) IP address and DNS - Instruction
Q: Network socekt doesn't work
A: In student rooms there is 1 active network socket - try plugging the cable into another one
Q: Where can I report technical network problems
A: Please report technical netowrk problems to administration of the dormitory